The second project I did over the Christmas break was a pattern from Burda Style that you can see it below. It is called 11/2013 #133b. While animal print is not my style I really like how it looks on this dress and that is what sold me on making this pattern.
I will make this pattern again in another color way or even print. I think the pattern lends itself to solid fabric, its just the matter of finding the right color.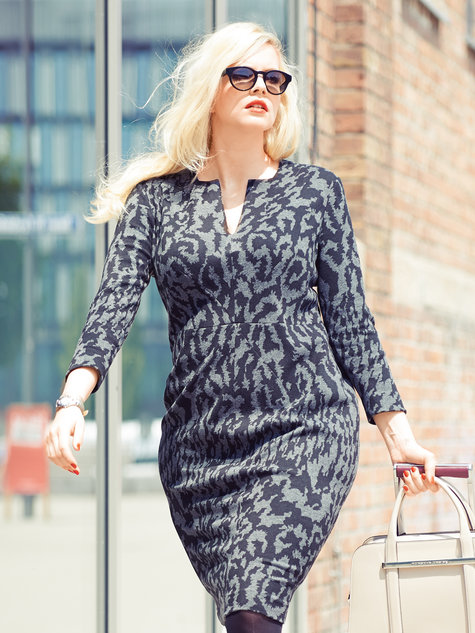 My version of the dress is made in a knit print that I picked up from the Fabric store. It came together very fast and I had it done after about 4 hours of sewing.